Marquee Productions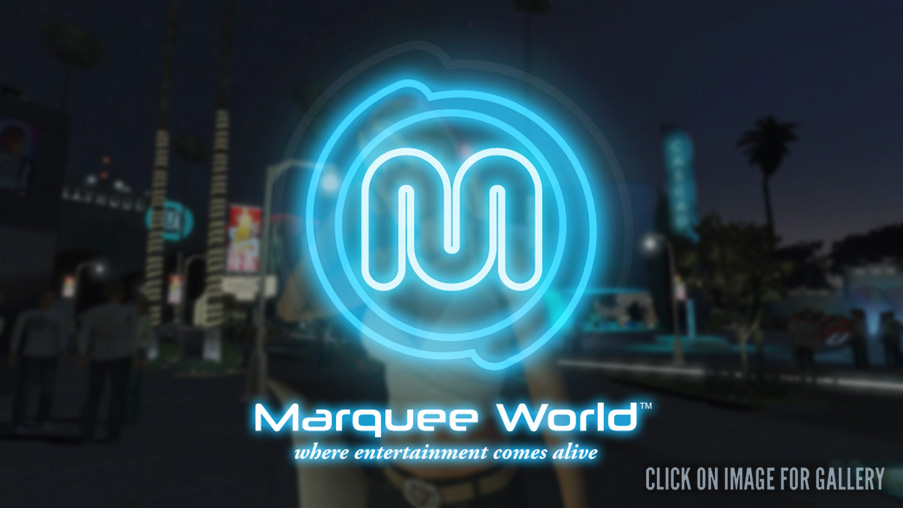 MarqueeWorld / 2013
As Studio Art Director I had involvement in many aspects of this innovative start-up. Our main project was MarqueeWorld, a new entertainment platform that brought high-profile and emerging artists/bands to both their fans and advertising content. Interfacing with nightclub owners, musicians/managers and potential investors was vital to delivering an authentic, yet accessible experience.  I worked closely with our Creative Director to develop the vision and directed a team of 6 artists – overseeing UI, backgrounds, characters, and animation to create highly themed and iconic environments. MarqueeWorld will initially represent the Los Angeles music scene, but expansion is key – working with my concept designer, we developed new areas like Music Festivals and International locations. Unfortunately, like most start-ups, funding is difficult to secure, and Marquee Productions had to let go its development team until further notice.
◦      Responsible for:  Art Direction, interfacing with potential clients and key technology partners, developing and pushing through features with Tech Art, concept pre-vis and environment block-in, contributing modeling/texturing/lighting work.
◦      Unreal 3D (pc client)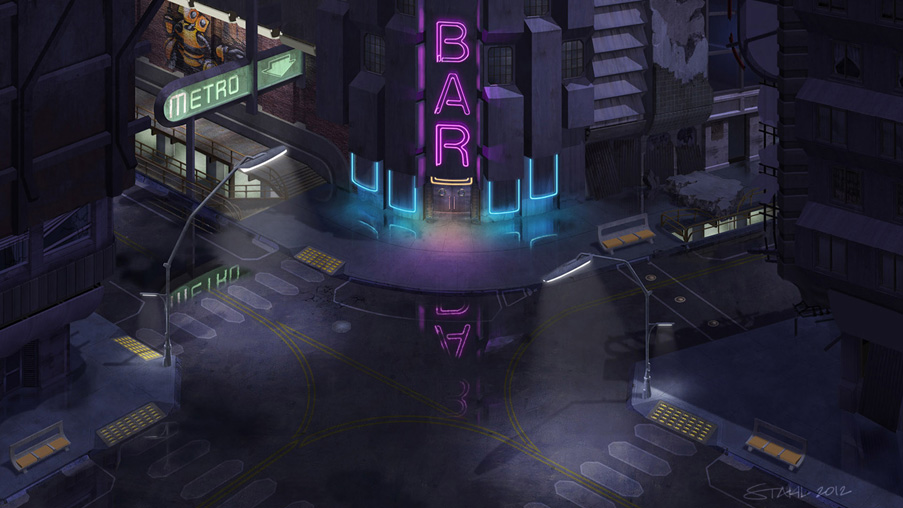 Project "X" / 2012
Project "X" is a mature IP set in an urban sci-fi landscape 30 years in the future. This was fun departure from MarqueeWorld, developing a "Blade Runner-esqe" world with a range of cool characters. The project never made it into production, but during at 1 month sprint, I drove the art team to create a visual bar showcasing the architectural design language and optimal world building techniques in Unity.
All imagery on Project "X" is shown in person.
◦      Responsible for:  Art Direction, driving concept design, level construction architecture, shader construction, scene geo and texturing, vehicle geo and lighting.
◦      Unity 3D